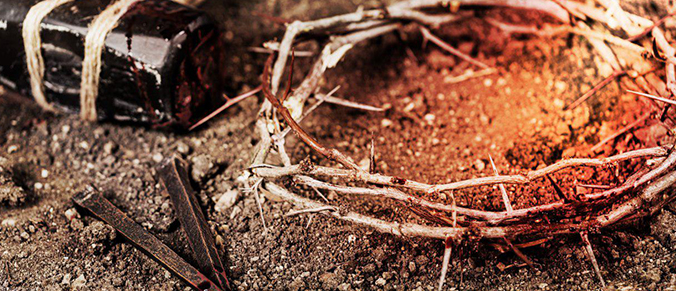 Are We All Saved By Grace?
A great misconception about God is that His endless mercy and grace allows us to be free to live life as we see fit; He is love after all and will forgive us in the end. The truth is that God's grace, which was conquered on the cross, is indeed God's love in action but it is not the free pass to sin many think it is.
'What shall we say then? Shall we continue in sin that grace may abound? Certainly not! How shall we who died to sin live any longer in it?' (Romans 6:1)
What was considered sinful and wrong in the Old Testament continues to be so today, even after Jesus' sacrifice, because God did not change His character. The things He did not tolerate then, He does not tolerate now.
People who try and take advantage of God's grace have nothing to do with Him. Instead, they are totally disconnected from Him because they cannot understand how much the forgiveness of our sins cost the Lord Jesus. They misinterpret Jesus' sacrifice and misuse God's grace at their own leisure as if it were a license to sin.
'And Jesus said to her, "Neither do I condemn you; go and sin no more."' (John 8:11)
Grace is the opportunity given by God to anyone who, regardless of their past, desires to change their ways and pursue their salvation. Before Jesus' sacrifice on the cross, the threshold for salvation was extremely high. Today, by God's grace, anyone can take up their own cross and make their way towards paradise.
To put it more simply, we can say that, even if we do deserve to perish and be condemned for our sins, God's grace overpowers the condemnation and gives us a chance to repent and start anew. For that to happen, we have to follow in Jesus' footsteps and go on until the end, because even though we are saved by grace, if we continue to live in sin, grace will not redeem us.
Remember, our salvation is given to us by grace but it is not free. The price to pay is the same that Jesus paid: sacrifice. When we sacrifice our own will and desires in order to obey God's word, we are walking towards salvation – a path that was opened for us by God's grace! Through it, we are cleansed of our sins, after which, we should not return to those sins because our cleansing was paid for with the blood Jesus shed on the cross.
About Post Author