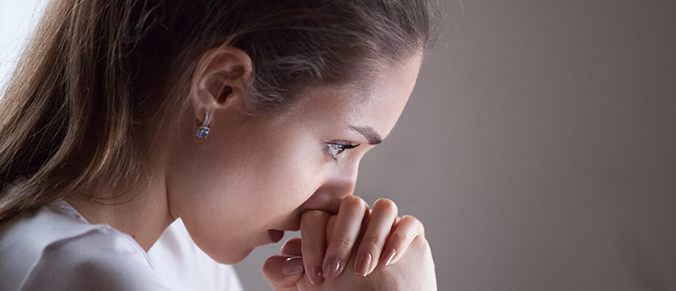 DOUBT and the three steps to kill it
The new Coronavirus outbreak has put the entire world on alert, and the measures taken by governments worldwide are unprecedented. Levels of despair are at their highest as countries are on lockdown, borders are closed and market shelves are being emptied as the population is preparing for the worst.
Every news outlet is speaking about it 24/7 – some try to calm their viewers whilst others carry a more serious and grave tone. This is why it is important to be attentive to what we watch or listen to. We have to get our information from accredited sources, and we have to be careful that the things we see or hear do not affect us negatively.
That is not to say that we should not follow the preventative measures that are being advised by health organizations – it is our obligation to be responsible in that sense. At the same time, we must also be careful not to allow another kind of 'virus' to spread into our minds, one that is even more pernicious than any Coronavirus pandemic: DOUBT.
People don't know what is going to happen, and they normally fear that which they don't know. So, doubt generates fear, which is the opposite of faith. It is in these moments that we have to put our trust in God; do what is recommended by the health authorities, but never allow fear to take over our lives.
Every challenge we face has to be confronted with boldness, intelligence and resilience – all of which are included in faith!
To help us overcome, there are three passages in the bible:
1. "What then shall we say to these things? If God is for us, who can be against us?" (Romans 8.31)
First, we have to make sure that we are with God by obeying His word, so that He can be with us.
2. "In the world you will have tribulation; but be of good cheer, I have overcome the world." (John 16:33)
If you stick to the One who has overcome the world, you will overcome it too.
3. "Be strong and of good courage; do not be afraid, nor be dismayed, for the LORD your God is with you wherever you go." (Joshua 1:5-9)
We must hang onto this word – the word of God. When we don't live by faith, we live by doubt. But if God is with us, why doubt?