BODY Identify a bad eating habit and replace it with a good one. Add some fruits, vegetables and salads to your meal...
Read More
BODY Have you prepared your wedding garment already? Task: Dedicate some time to wash, iron your clothes, shine your shoes, and have...
Read More
BODY Task: Only eat the necessary amount of food for your nourishment, avoid excess. SOUL "The fruit of the righteous is a...
Read More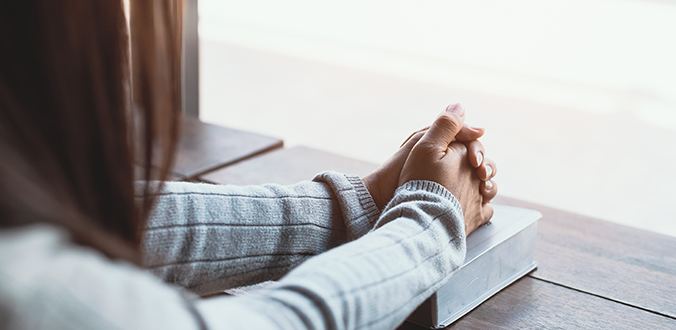 "This Book of the Law shall not depart from your mouth, but you shall meditate in it day and night, that you...
Read More
BODY Task: Exercise even if you don't feel like it. Keep it up during this final week. SOUL "Therefore, whatever you want...
Read More
Week of Preparation for the Great Day of the Marriage of the Lamb. BODY Task: Prepare the clothes you will wear on...
Read More
BODY Too much fat in your diet, especially saturated fats, can raise your cholesterol, which increases the risk of heart disease. Task:...
Read More
BODY Work up a sweat! Task: You will exercise till you really sweat! Go at your own pace and if for medical...
Read More
BODY Task: Walk more than usual today. Use the stairs instead of the lift, walk to nearby places that you usually would...
Read More