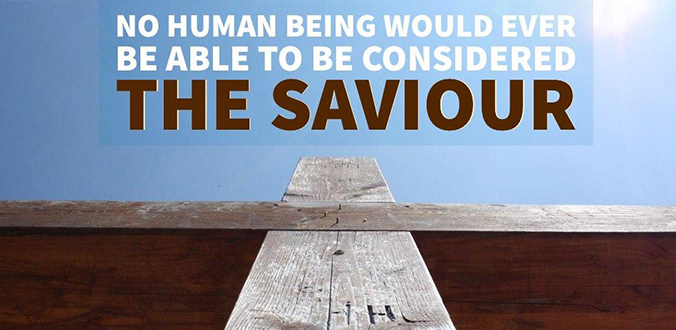 Our Lord Jesus is the only true God. The only Saviour whom we should look to at all times. But in order to have a true relationship with Him, we have to be ready to separate ourselves from what doesn't please Him. And for this reason, we must analyse ourselves daily, and not approach Him in an unworthy manner. That's why the Word of God affirms that "whoever eats this bread or drinks this cup of the Lord in an unworthy manner will be guilty of the body and blood of the Lord." (1 Corinthians 11:27) God will never despise those who come to Him in sincerity and repentance.
It is crucial to understand that, true Christianity has nothing to do with religion. Religion serves to maintain traditions and doesn't give us a Saviour. As noted above, Jesus is the only Saviour. He is the Way, Truth and Life. In other words, He just doesn't speak the truth, He is the embodiment of the Truth. He doesn't just give life; He is the source of life itself. And He is not one pathway amongst many; He is the only Way and no other human being will ever be able to be considered as the saviour. For this reason, if we don't sever our ties with the world, then everything He did for us will be in vain. There is no point being a "good person", but then live a life that is contrary to the Word of God. Our salvation is dependent on our willingness to do the will of God. And God is looking for people who are ready to serve Him in Spirit and in truth.
And for those who are willing to sacrifice and obey His voice, nothing will separate them from Him. "Who shall separate us from the love of Christ? Shall tribulation, or distress, or persecution, or famine, or nakedness, or peril, or sword?" (Romans 8:35 NKJV) This means even in the midst of adversities and challenges, their faith will not be shaken, it will remain intact, thus allowing them to glorify God as living testimonies in this world.
About Post Author