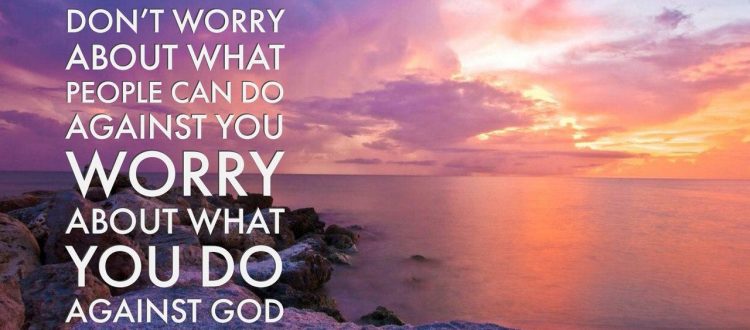 The story of Joseph is extremely compelling and significant to all of us. In Genesis 39, we find Joseph, whom his brothers had sold into slavery, ascending to the highest position in the house of Potiphar, an Egyptian officer of Pharaoh, despite facing many challenges. How did this happen? Simple! God was with Joseph because Joseph was with Him.
"The Lord was with Joseph, and he was a successful man, and he was in the house of his master the Egyptian."(Genesis 39:2)
Through Joseph's life, we learn two key lessons: the importance of excellent service and having the fear of God. Joseph's excellence was such that even though his boss was not a man of God, he served him as though he was serving God Himself, doing his best for God even under adverse circumstances. He didn't look at the man, he looked to God. And that's why his master saw something different in him. This is the kind of service God expects from us. Even when we are working for unbelievers, we still have to give our best and make a difference for God. No matter where we are, we have to be examples, give our best offering to God just like Joseph did, and shine His light to those around us as the Apostle Paul encourages in: Ephesians 6:5-6.
As we know, Joseph's life was marked by trials and tribulations, yet his faith never wavered. His integrity was on full display when Potiphar's wife tried to seduce him and he refused her advances because he feared God. "There is no one greater in this house than I, nor has he kept back anything from me but you, because you are his wife. How then can I do this great wickedness, and sin against God?" (See Genesis 39:7 – 9) His fear towards God was greater than anything else. Even when nobody was watching, he had an opportunity to sin but didn't. He trusted God and yet again because of his behavior, God was with him.  Let's think and ask ourselves: What would we do in his position? When "Potiphar's wife" that is, sin, temptation and the like knocks on our door, we have to fear God and run away for the sake of our souls. We cannot worry about what people will do against us, but we must strive to please God and worry about what we do against Him. The moment we give in to temptation and fall into sin, God will be far away from us. Did Joseph suffer unjustly because of his decision? Yes! However, he trusted God wholeheartedly and God exalted him even in the midst of the battle.
What about you? Remember, God is always watching everything. And maybe like Joseph, you are facing a tough battle, going through the desert or finding it hard to resist sin. The point is this: often during our darkest, loneliest or perhaps our most difficult times, we get the impression not only that God is not for us, but that He is not even with us. Yet the opposite is true and precisely what we see in the story of Joseph. Who did he have with him during this seemingly dry, deserted time in his life?  No one…but God.  Joseph didn't have a "Joseph" to look to, but today we are learning from his example. When we have times in our lives where we are being treated unfairly or things seem to be continually against us, we can look to Joseph for a great example of how to keep our eyes on God and continue to live in integrity and have confidence that God will come through for us at His perfect timing.
About Post Author